Trevor Jones
Proprietario del ristorante
Il Mercato Social Kitchen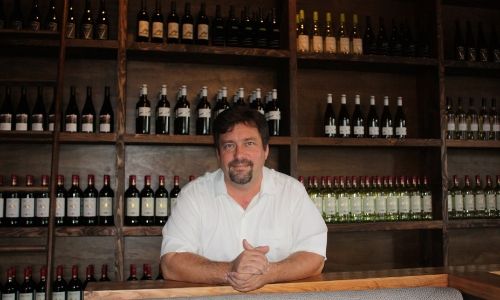 I have always loved the idea of food and wine bringing people together. Family, friendships and community are meaningful and important to me – I believe deeply in this and it is where the concept of Il Mercato Social Kitchen came from. Although I am not exactly of Italian heritage, I have been around the Italian food and culture my whole life – either through friends and colleagues (you know who you are!) or as an apprentice growing up in the kitchens north of Toronto.
I think family, friends and community is the Italian way – or at least that is how I have come to know it – it is also how my family functions. We garden, cook and eat together using the freshest local ingredients for the season and we spend time in the kitchen together. With family, friends and neighbours we share food & wine, stories, memories and gratitude.
We serve food on platters in abundance, there are always leftovers – when you are here, you are family. Everyone is welcome.
Food is simple, approachable and honest. The best ingredients prepared with care. Neapolitan pizza, fresh pasta, and Italian classics.This is how we live, and it is our way at Il Mercato Social Kitchen.
See you soon!