Italian Pizza West Kelowna
il Mercato Italian Pizza in West Kelowna
Traditional wood-fired Neapolitan pizza in West Kelowna that's so good you'll come back for more.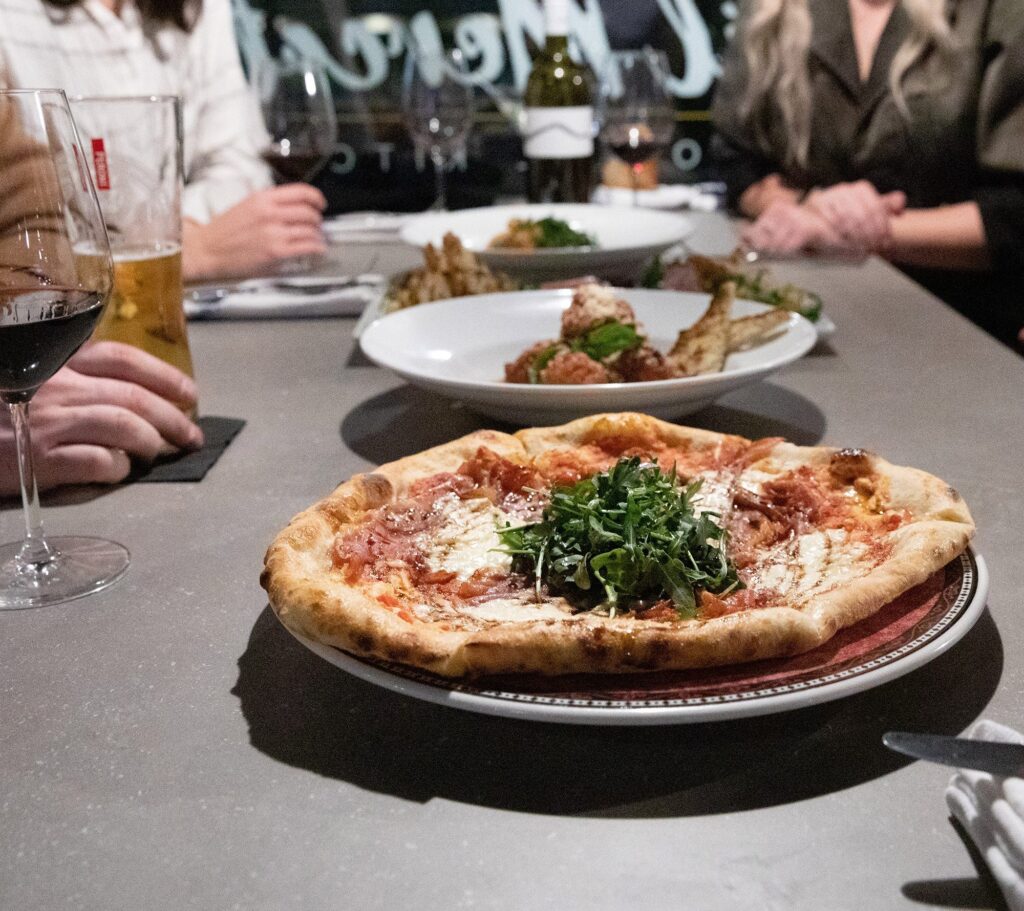 Our Journey at il Mercato: Hand-crafted Neapolitan Pizza
At il Mercato in West Kelowna, BC, we invite you to embark on a pizza adventure that embraces the heart and soul of Neapolitan tradition.
Fresh pizza dough that's hand stretched and cooked to perfection with a finely curated selection of vibrant toppings. We bake our Neapolitan pizzas in a traditional wood-fired oven that results in a thin, slightly charred crust that contrasts with a soft, chewy centre.
Our skilled pizzaiolos craft these small, masterful creations so that each bite delivers a delicious contrast of ingredients. We combine San Marzano tomatoes, fresh herbs & local vegetables, classic Italian meats — and the perfect amount of Italian cheeses like Fior di Latte mozzarella, Grana Padano & fresh Burrata to create some of the best pizza in Kelowna.
Our pizza menu pays homage to the authentic flavors of Italy and the joy of connecting over remarkable food.
Experience true Italian gastronomy in the heart of West Kelowna, British Columbia.
Join us in our dining room or order through your favorite pizza delivery service.
Crafted with Precision: Our West Kelowna Pizza Selection
Order online or phone 250-707-1183
🍕 Roasted Wild Mushroom & Pesto (V)
$21.00
Roasted wild mushrooms dance with ricotta pesto, caramelized onions, Grana Padano, extra virgin olive oil and roasted garlic. A symphony of flavors.
🍕 Margherita (V)
$18.75
The classic simplicity of San Marzano tomato, fresh basil, and Fior di Latte mozzarella is elevated by a dash of sea salt and pepper, celebrating the essence of true Neapolitan pizza.
🍕 Prosciutto & Arugula
$22.00
Prosciutto ham, fresh arugula and a drizzle of balsamic reduction atop San Marzano tomato, mascarpone cheese.
🍕 Salami & Mozzarella
$21.00
Genoa salami meets the harmony of basil, San Marzano tomato, and Fior di Latte. A great pizza that's bold and familiar.
🍕 Primavera (V)
$20.50
Artichokes, roasted mushroom, red pepper, and carmelized onions kissed by roasted garlic, shaved Grana Padano, and fresh oregano. A celebration of seasonal delights.
🍕 Napoli Burrata Pizza (V)
$21.50
Soothe yourself with fresh Italian Burrata, San Marzano tomato, and fragrant basil, drizzled with olive oil, chili flakes, and balsamic syrup for a symphony of textures and flavors.
🍕 Calabrian Pizza
$21.50
Spicy N'duja sausage and Caciocavallo cheese mingle with olives, red onions, and the rich notes of San Marzano tomato. A lively and flavorful pizza.
🍕 Gluten-Free Roasted Cauliflower Dough
Available upon request.
Open for late lunch and dinner 7 days a week from 3pm to late.
Salad, pizza, fresh pasta, and Italian classics. View our full menu.
Order pizza online or give us a call at 250-707-1183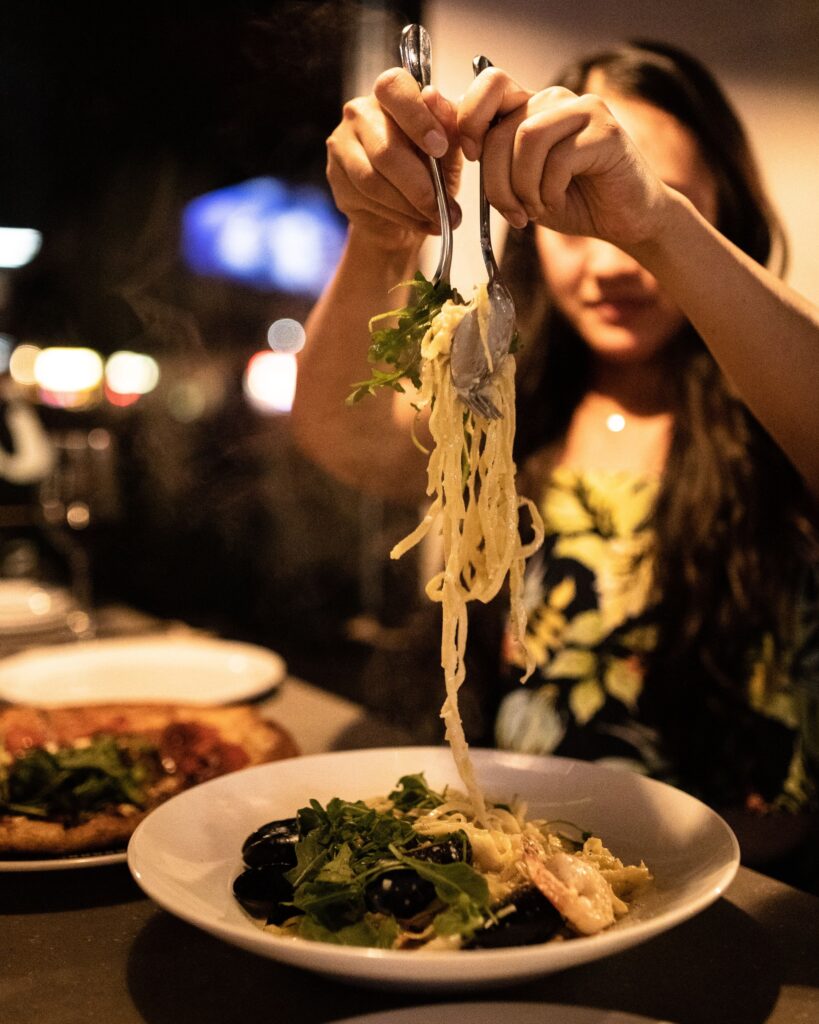 Rooted in Tradition: Our Pizza Philosophy
At il Mercato, our story is deeply entwined with a love for traditional Italian food.
Just as family, friends, and community form the bedrock of Italian tradition, they form the pillars of our West Kelowna restaurants philosophy. We've infused this essence into every aspect of il Mercato, from our wine, pizzas, and fresh pastas to our shared experiences around the table.
Our founder's journey through kitchens across Canada and his life-long immersion in Italian food culture has shaped our commitment to authenticity and excellence. We share the Italian values of abundance and warmth, where everyone is family and no one leaves without feeling nourished.
As you join us at il Mercato, you become part of our extended family. Each bite of our Neapolitan pizza, fresh pasta, and classic Italian dishes encapsulates the sincerity of our kitchen, where the finest ingredients are treated with reverence and care.
Our commitment to simplicity and honesty echoes in every pizza we serve.
Welcome to il Mercato, where Neapolitan pizza isn't just a meal; it's a journey through tradition, community, and the joy of savoring life's simple pleasures.
Buon Appetito!